Shoot the Heckler
& Koch MK23 in Las Vegas
QUICK DETAILS
Gun Type: Handgun
Requirements
Sober; Alcohol or drugs are strictly prohibited. Anyone believed to be under the influence of alcohol or drugs will be refused the use of the range.
Not Pregnant.
Mentally Stable.
Minors must be at least 10 years of age to shoot, minors under the age of 18, must be accompanied by a parent or legal guardian at all times.
Must have valid government approved ID with you on the day of shooting.
We require a deposit or full payment to confirm your reservation.
All reservations are non-refundable but are fully transferable for up to six months from the reservation date.
Shoot The MK23 in Las Vegas
The Heckler & Koch MK 23 is a pistol that was developed in conjunction with US Special Operations Command, commonly known as SOCOM. It is a large framed semi automatic pistol, chambered in the powerful .45 ACP cartridge. The MK 23 was developed as an offensive weapon, and is known for its exceptional accuracy. It is considered to be a match grade pistol, capable of creating 2 inch groups at 25 meters. The steel frame increases the weight and consequently reduces felt recoil, perfect for accurate shooting. Despite the accuracy, it is also incredibly reliable; it is waterproof, and resistant to corrosion.
The H&K MK 23 comes as standard with a 12 round magazine, and its rate of fire is only limited by operators trigger finger! It features an ambidextrous safety, making it the perfect choice for lefties to shoot comfortably! When you arrive at our facility for your shooting experience, our highly trained staff will take great care of you from the get-go. They'll set you up with your Heckler & Koch MK 23, rounds, eye and ear protection, and they'll give you a range safety briefing. They'll be standing by to help you get the most out of your experience, whilst staying safe at all times.
Related Experiences
Sniper Rifle
The 50-caliber rifle round is a massive cartridge, capable of taking out the enemy at distances of a mile or more. The standard Army-issue weapon that fires this potent round is the Barrett M82.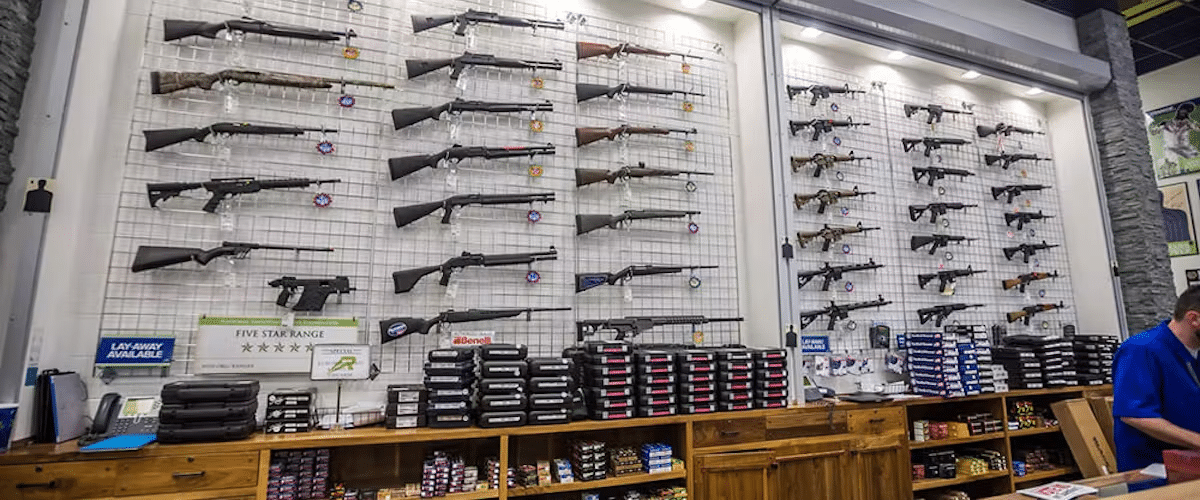 The Triple Threat package is great for those who want to shoot from a variety of guns at a great price point.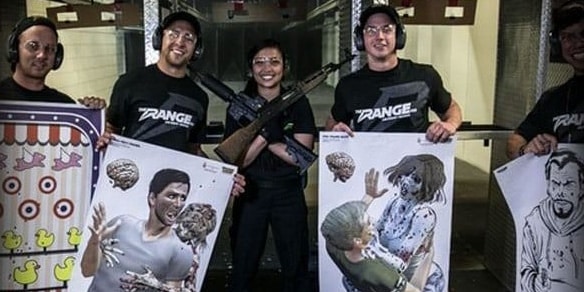 Looking for the best VIP shooting range bachelor party package in Las Vegas? We have you covered from the transportation to firearm safety to the unforgettable experience!