MG42 Machine Gun
Experience
WWII Era Weapon
QUICK DETAILS
Features: Exotic
Gun Type: Machine Gun
Requirements
Sober; Alcohol or drugs are strictly prohibited. Anyone believed to be under the influence of alcohol or drugs will be refused the use of the range.
Not Pregnant.
Mentally Stable.
Minors must be at least 10 years of age to shoot, minors under the age of 18, must be accompanied by a parent or legal guardian at all times.
Must have valid government approved ID with you on the day of shooting.
We require a deposit or full payment to confirm your reservation.
All reservations are non-refundable but are fully transferable for up to six months from the reservation date.
Shoot The MG42 In Las Vegas
The German Maschinengewehr 42, known as the MG 42, was designed in Nazi Germany as a general-purpose machine gun and used mainly during World War II. This weapon is known for its high accuracy and ease of operation.
The MG42 is a WWII era weapon that fired 1,200-1,500 rounds per minute making it a powerhouse on the battlefield. This firearm took just 75 hours to build versus its predecessor which required 125 and many are still in use today. Experience the rush of shooting this powerful machine gun as you unleash 50 rounds at The Range 702. You're accompanied by a Range Safety Officer who show you how to safely and properly handle the firearms at our gun range in Vegas.

Experience the ultimate thrill of shooting machine guns at our Las Vegas range.
Learn More About The MG42
The MG42 is known as a highly reliable and easy-to-operate machine gun that was extensively used by the German army during World War II. For a gun that uses full power service cartridges, this weapon stands out for its unusually high cyclic rate averaging about 1,200 per minute. The MG42 makes a distinctive sound when fired, leading to many nicknames including the "singing saw" or "bone saw." This air-cooled, belt-fed, open bolt weapon is a lighter version of its machine gun predecessors making it more portable and versatile. The functionality of this weapon had an obvious influence on other gun designs, including the M60's belt-feed mechanism and the FN Mag's trigger mechanism. You'll definitely want to try firing this machine gun if you're looking to experience the capabilities of a historic and influential firearm! Book your exclusive MG42 shooting experience at The Range 702 and our expert staff will get you set up with everything you need.
Steps For Online Purchases:
Step 1: Reserve your experience online
Step 2: Bring a copy of your receipt to The Range 702 (digital copy is ok)
Step 3: Sign our waiver form
Step 4: Put some rounds down range!
Related Experiences
This monster firearm is one you'll never forget and will go to the top of your list of interesting guns that you've had the honor of shooting.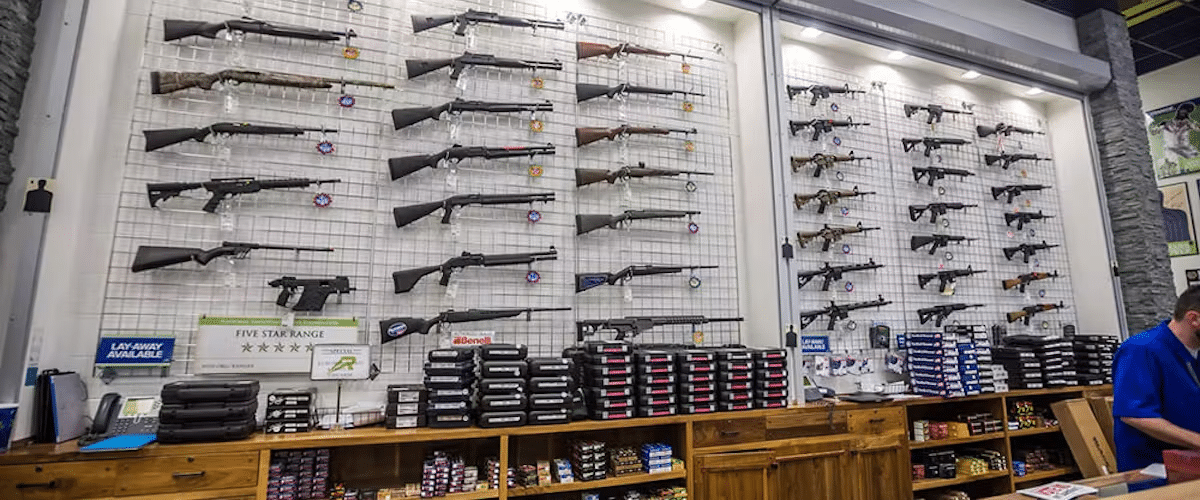 The Triple Threat package is great for those who want to shoot from a variety of guns at a great price point.
Sniper Rifle
The 50-caliber rifle round is a massive cartridge, capable of taking out the enemy at distances of a mile or more. The standard Army-issue weapon that fires this potent round is the Barrett M82.