Shoot a Mossberg 500
Shotgun in Las Vegas
VIP Package
QUICK DETAILS
Features: Exotic
Requirements
Sober; Alcohol or drugs are strictly prohibited. Anyone believed to be under the influence of alcohol or drugs will be refused the use of the range.
Not Pregnant.
Mentally Stable.
Minors must be at least 10 years of age to shoot, minors under the age of 18, must be accompanied by a parent or legal guardian at all times.
Must have valid government approved ID with you on the day of shooting.
We require a deposit or full payment to confirm your reservation.
All reservations are non-refundable but are fully transferable for up to six months from the reservation date.
*All guns subject to availability.
If you think 'Pump Action Shotgun', the Mossberg 500 is probably the first specific gun that comes to mind. The Mossberg 500 Pump is the only shotgun to have passed the US Army Mil-Spec 344E test! This grueling challenge includes firing 3000 rounds of the most powerful 12 gauge buckshot without failure. Mossberg 500 shotguns are amongst the most versatile on the market, a wide range of tactical accessories are available for these weapons, making them easy to customize.
Like other pump action shotguns, the Mossberg 500 features a magazine tube and cycles a new shell into the breech each time the operator charges the pump. The Mossberg 500 comes in a range of gauges, the most common being the 12 gauge. Get ready, because a 12 gauge shotgun kicks like nothing else! If you're looking forward to experiencing the power and recoil, you'll have a great time shooting the Mossberg 500. Your shooting experience will begin right as you walk through the door. We have a friendly, highly trained staff in place to give you a thorough safety briefing. Once you're briefed, we will set you up with your gun, rounds, and eye and ear protection for a fun, thrilling, and safe time out on the range.
TRENDING!
The affordable One and Done shooting experience allows you to take your pick of any one firearm from The Range 702's arsenal.
The Zombie Apocalypse could be around the corner. What better way to be prepared than to experience shooting a fully automatic M4, 12 gauge shotgun, an AK47, and a Glock in the Zombie Hunt shooting experience at The Range 702?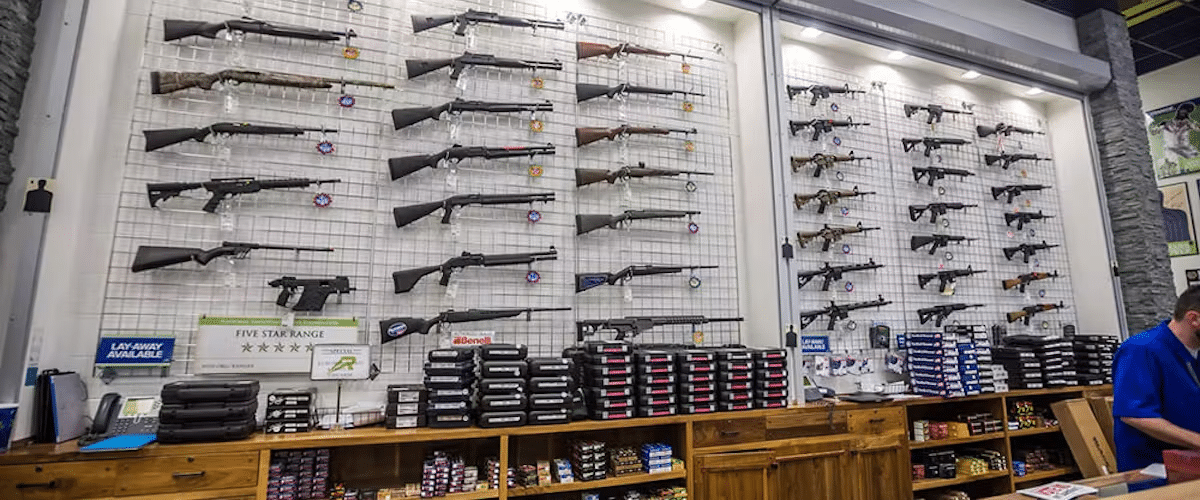 The Triple Threat package is great for those who want to shoot from a variety of guns at a great price point.