Shoot the "Dirty Harry"
in Las Vegas
QUICK DETAILS
Gun Type: Handgun
Requirements
Sober; Alcohol or drugs are strictly prohibited. Anyone believed to be under the influence of alcohol or drugs will be refused the use of the range.
Not Pregnant.
Mentally Stable.
Minors must be at least 10 years of age to shoot, minors under the age of 18, must be accompanied by a parent or legal guardian at all times.
Must have valid government approved ID with you on the day of shooting.
We require a deposit or full payment to confirm your reservation.
All reservations are non-refundable but are fully transferable for up to six months from the reservation date.
Shoot The Dirty Harry in Las Vegas
The .44 Magnum revolver is an extremely powerful handgun, chambered (obviously!) in .44 Magnum. This round is incredibly versatile and can be used for both defense and big game hunting. Revolvers chambered in .44 Magnum are usually set up to hold 5 to 6 cartridges, but with this kind of stopping power, more rounds usually aren't necessary! Firing this gun is an experience not to be missed, it's loud, it's powerful, and you'll definitely feel the recoil! Given their application in hunting, these revolvers can be extremely accurate, and sacrifice rate of fire and round count for pinpoint shot placement.
Come test out The Dirty Harry at The Range 702. As soon as you step into our facility, our expert staff will help you in putting together your shooting experience, setting you up with rounds, safety equipment and professional guidance in handling and operating the gun safely to ensure you get maximum enjoyment from your time with us!
Related Experiences
Sniper Rifle
The 50-caliber rifle round is a massive cartridge, capable of taking out the enemy at distances of a mile or more. The standard Army-issue weapon that fires this potent round is the Barrett M82.
POPULAR!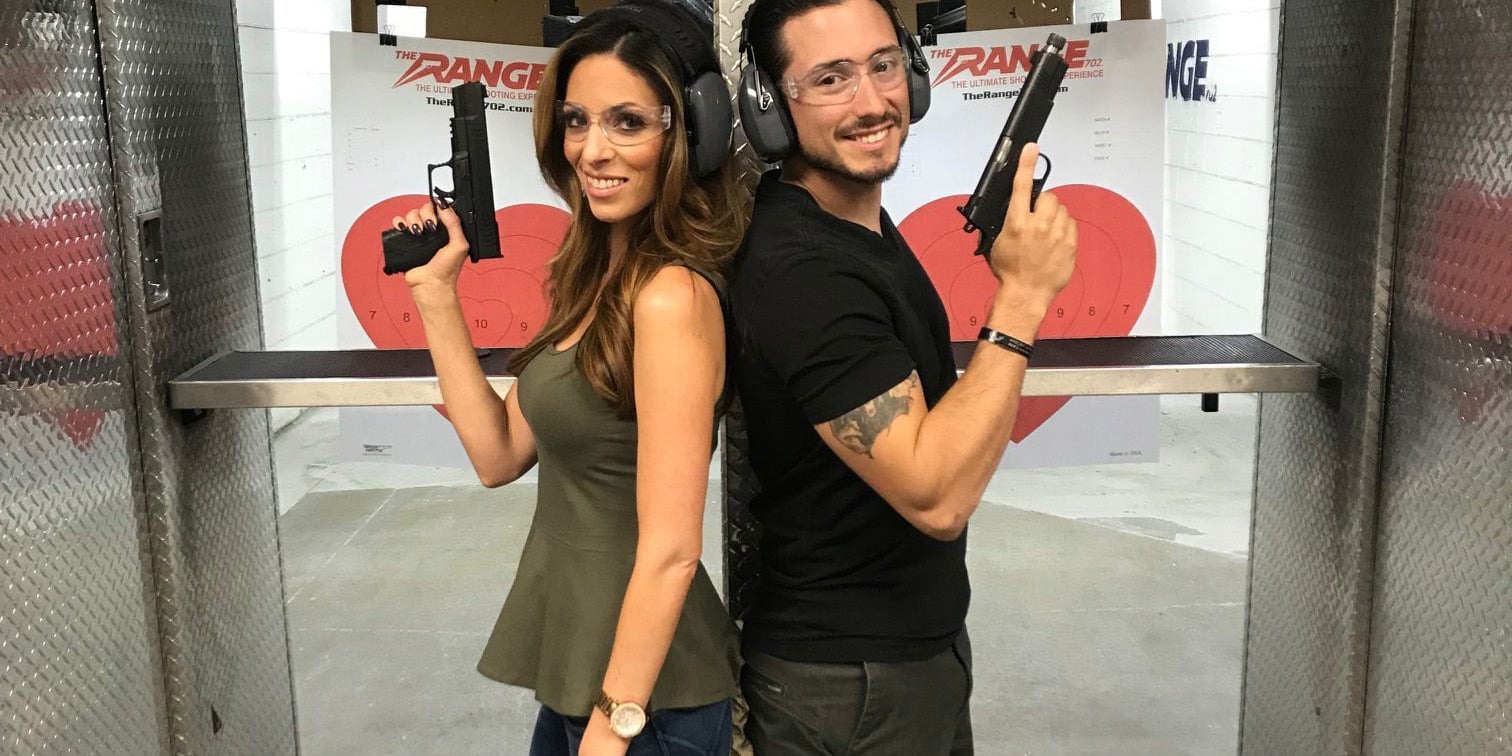 Perfect date for the adrenaline junky couple!
This shooting package is for ladies who are new to shooting, or inexperienced.