Shoot a Desert Eagle
in Las Vegas
QUICK DETAILS
Gun Type: Handgun
Requirements
Sober; Alcohol or drugs are strictly prohibited. Anyone believed to be under the influence of alcohol or drugs will be refused the use of the range.
Not Pregnant.
Mentally Stable.
Minors must be at least 10 years of age to shoot, minors under the age of 18, must be accompanied by a parent or legal guardian at all times.
Must have valid government approved ID with you on the day of shooting.
We require a deposit or full payment to confirm your reservation.
All reservations are non-refundable but are fully transferable for up to six months from the reservation date.
Shoot A Desert Eagle in Las Vegas
The Semi-automatic Desert Eagle pistol is a large, steel framed handgun, famous for its large caliber payloads! The most famous of all is the .50 Action Express, a monster round with immense stopping power. The large rounds aren't all the Desert Eagle is famous for; the ranges of finishes available are also worth mentioning, with gold tiger stripes being amongst the most unique! This hand held Howitzer is not designed for rapid fire, with a magazine capacity of 9 rounds, you'll want to take your time and ensure you hit the target, although with a well-placed .50AE, who needs 19 rounds of 9mm?!
If you'd like to include the Desert Eagle in your shooting experience, our expert team will set you up with your safety equipment, rounds, and a full operational briefing before unleashing the .50 caliber fury. Come down to The Range 702! It's an experience you won't soon forget!
Related Experiences
🔥 HOT 🔥
How are you spending your government issued stimulus check?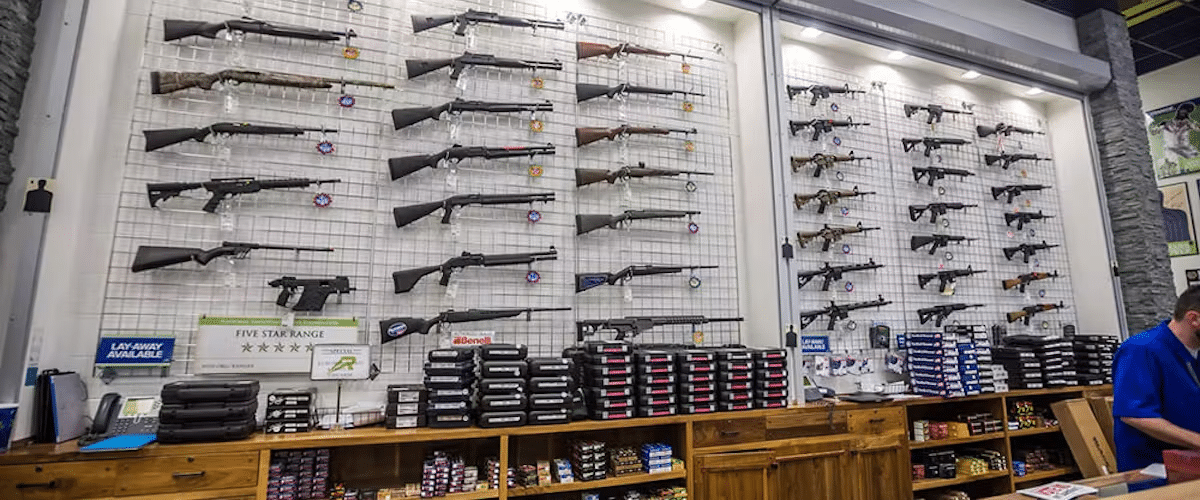 The Triple Threat package is great for those who want to shoot from a variety of guns at a great price point.
Sniper Rifle
The 50-caliber rifle round is a massive cartridge, capable of taking out the enemy at distances of a mile or more. The standard Army-issue weapon that fires this potent round is the Barrett M82.