Shoot an AK-47 in
Las Vegas
QUICK DETAILS
Gun Type: Machine Gun
Requirements
Sober; Alcohol or drugs are strictly prohibited. Anyone believed to be under the influence of alcohol or drugs will be refused the use of the range.
Not Pregnant.
Mentally Stable.
Minors must be at least 10 years of age to shoot, minors under the age of 18, must be accompanied by a parent or legal guardian at all times.
Must have valid government approved ID with you on the day of shooting.
We require a deposit or full payment to confirm your reservation.
All reservations are non-refundable but are fully transferable for up to six months from the reservation date.
*All guns subject to availability.
Learn More About The AK-47
The AK-47 rifle is a real workhorse, said to be close to indestructible, this weapon requires little maintenance and copes well in all environments, from tundra to deserts. The AK-47 fires a 7.62×39mm cartridge, at a rate of up to 600 rounds per minute; although firing at that kind of speed is generally referred to as 'spray and pray' due to the building recoil! Conversely, when set to fire single rounds, the AK-47 can be extremely accurate in the right hands.
The profile of the AK-47 is incredibly distinctive, from the wooden hardware to the 'banana magazines', and no shooting experience would be truly complete without giving it a try! If you choose to include this incredible gun in your shooting experience, our highly trained staff will guide you through every step of the way, setting you up with rounds, safety equipment, and giving you a safety and operational briefing on the Kalashnikov! Come check out The Range 702 today!
Related Experiences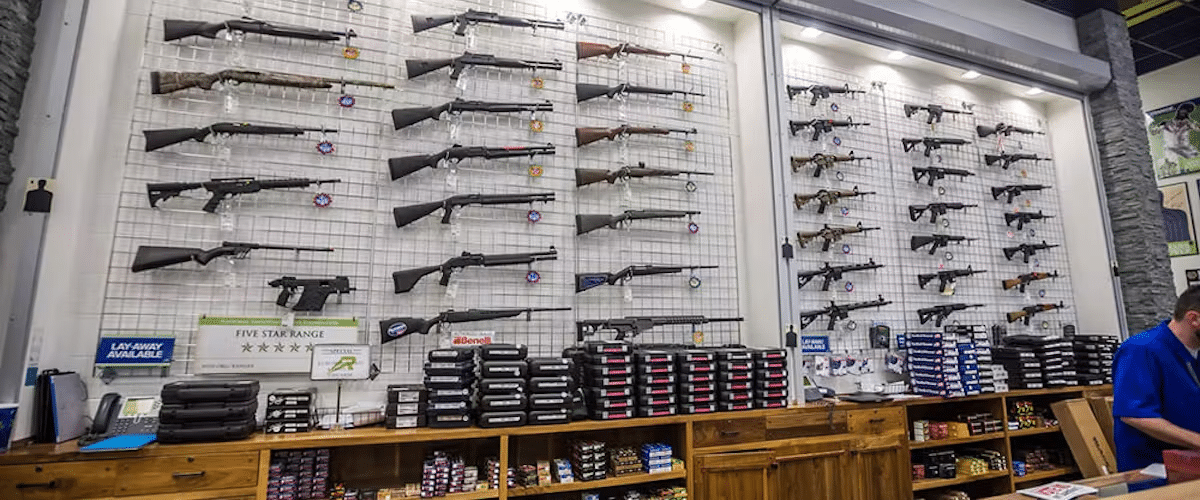 The Triple Threat package is great for those who want to shoot from a variety of guns at a great price point.
Want to share your Ultimate Shooting Experience with a friend?
SALE – $100 OFF
The All In is a VIP shooting experience featuring the most powerful 13 firearms The Range 702 has to offer.